Regular price
Sale price
CHF 179.00
Unit price
per
Sale
Sold out
La Virgule X Sea Shepherd 35-liter Hors-Bord: an upcycled and co-branded weekend bag made from equipment that echoes Sea Shepherd's fight.

20% of sales are donated to Sea Shepherd to fund their fight to preserve the oceans and marine life.

Made from end-of-life marine and sports equipment, it brings to life in our daily lives the actions that are carried out every day in the four corners of the oceans.

♻️ Upcycled, puncture-proof and water-repellent: intensely eco-responsible.

📐 Carry-on size. The perfect size for a weekend away.

🇪🇺 Made in northern Portugal, in a family workshop.
Upcycled Materials

All this was going to go up in smoke, they will soon go back to the adventure on your back:

• Exterior and handles: made of semi-rigid, water-repellent and super resistant boat canvas.

• Shoulder straps: made of safety belt for solidity. They are well padded for more comfort.

• Pockets : lining in tent fabric. One pocket on the top, and one inside. The inside pocket will even hold your 13" computer.
Technical specifications

• Cut to fit in the cabin luggage: height: 50cm, width: 30cm.

• 35L: enough to put 2 sweaters, 2 T-shirts, a pair of jeans, a towel, a toiletry kit, a Sunday running outfit, a pair of sneakers and a blanket.

• Large opening hidden under your back.

• 2 pockets: one on top and one on the inside of your back.

• Adjustable straps for little ones, tall ones, thin ones and not so thin ones

• Weight: 1.5kg
The Confection Workshop

The bags are made in northern Portugal, in a family workshop.

Located 700km from France, the backpack is made by an expert! This family workshop has been making backpacks for over 45 years. Each item has been designed to last, because the longer the better.
Delivery and return

• Delivery fee of 4€ for France, 8€ for Europe.

• Delivered to your home in 2-3 working days everywhere in France (in 4-6 working days for the EU).

• Returns and exchanges are possible for any unused product (within 14 days from the reception of the product).
Guarantee

• All our products are guaranteed for 2 years.

• And because we want them to last as long as you do, La Virgule repairs them for life!
View full details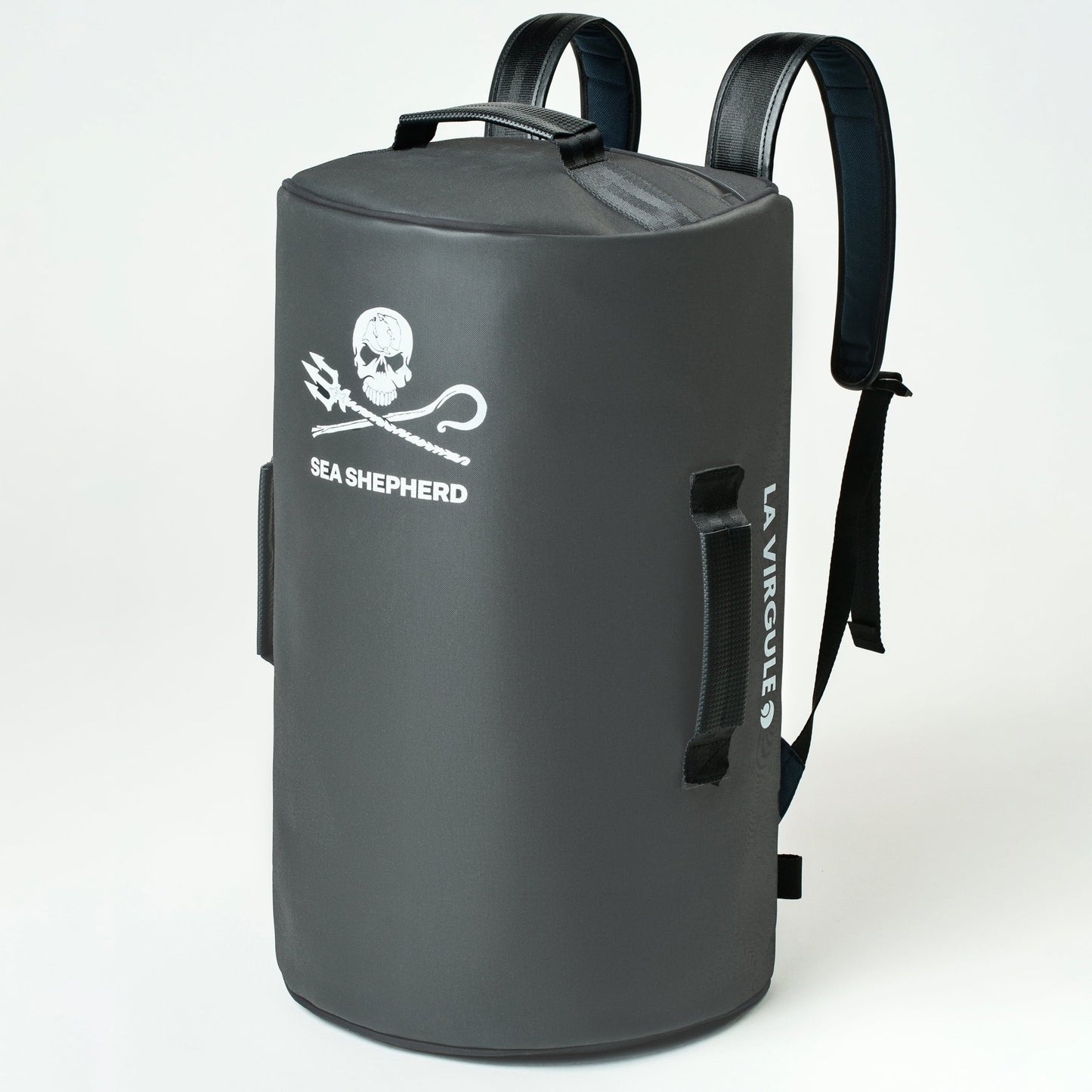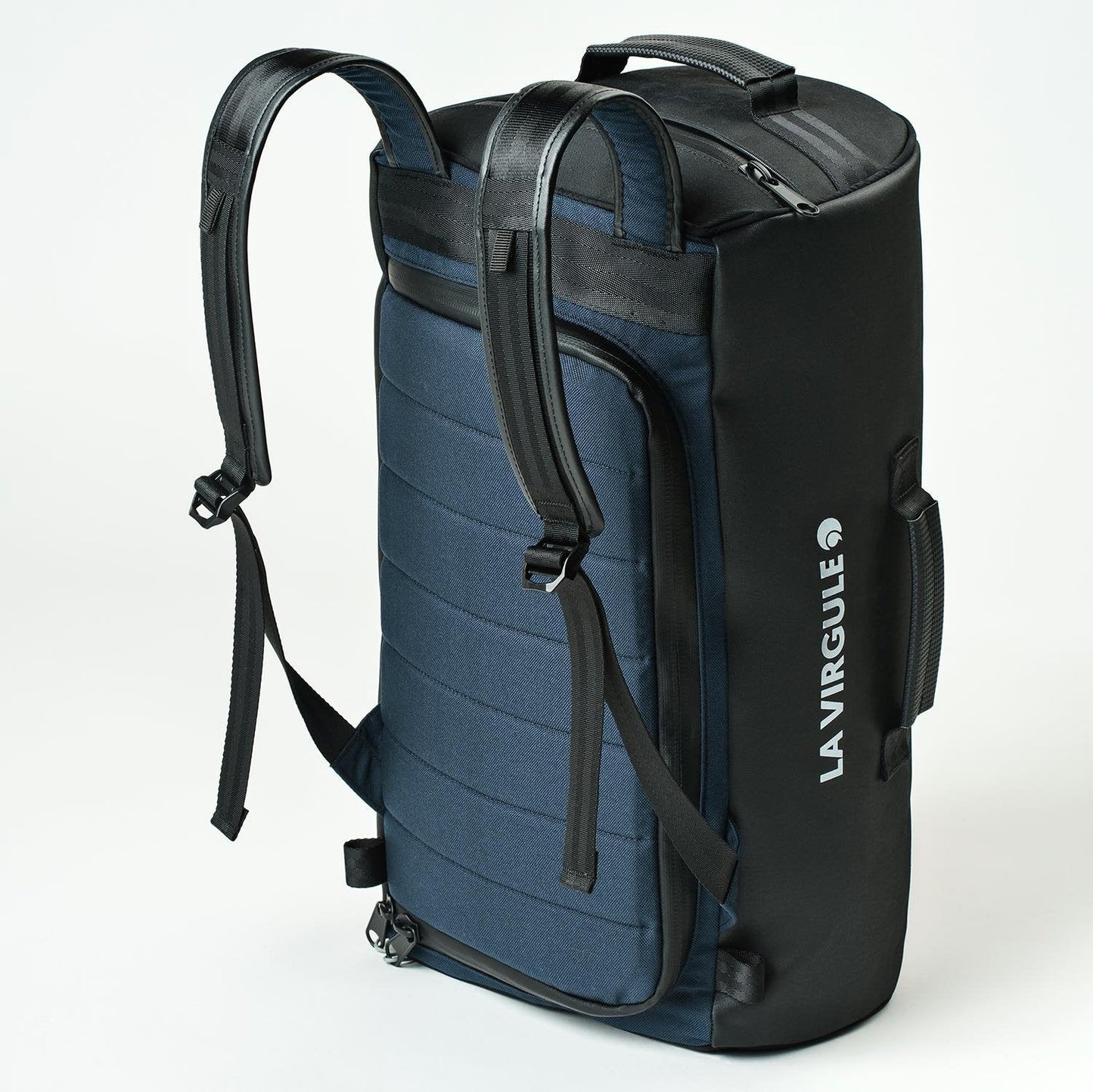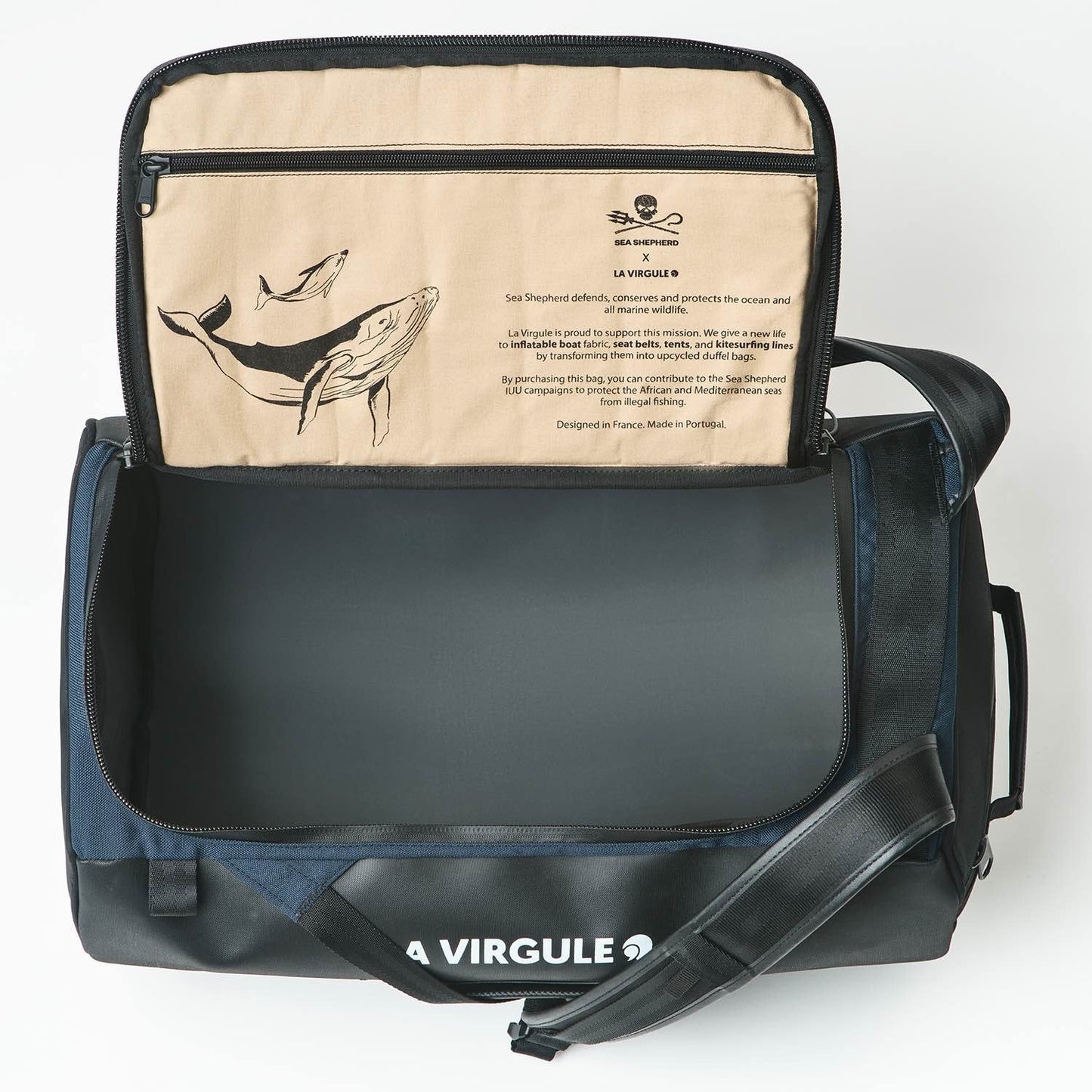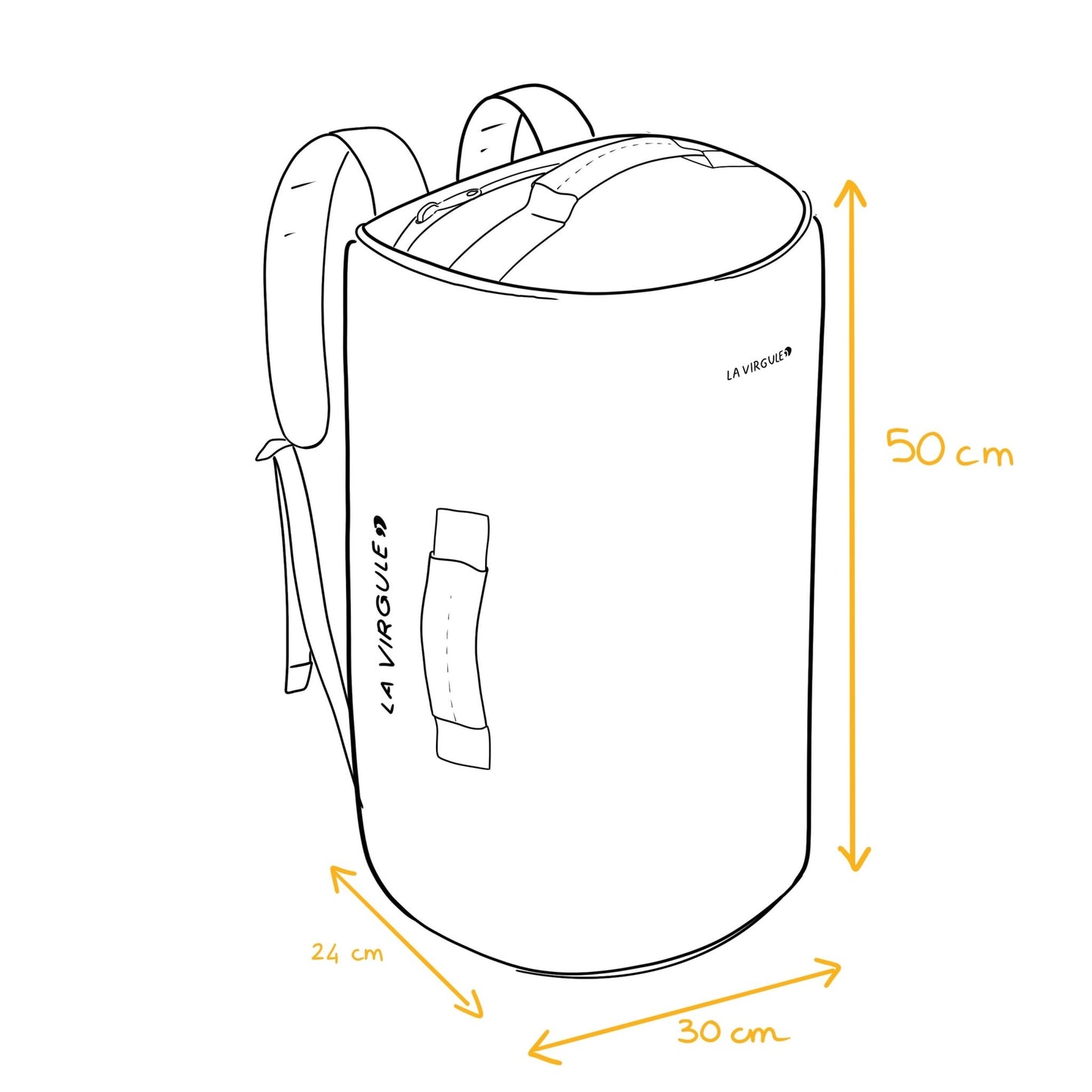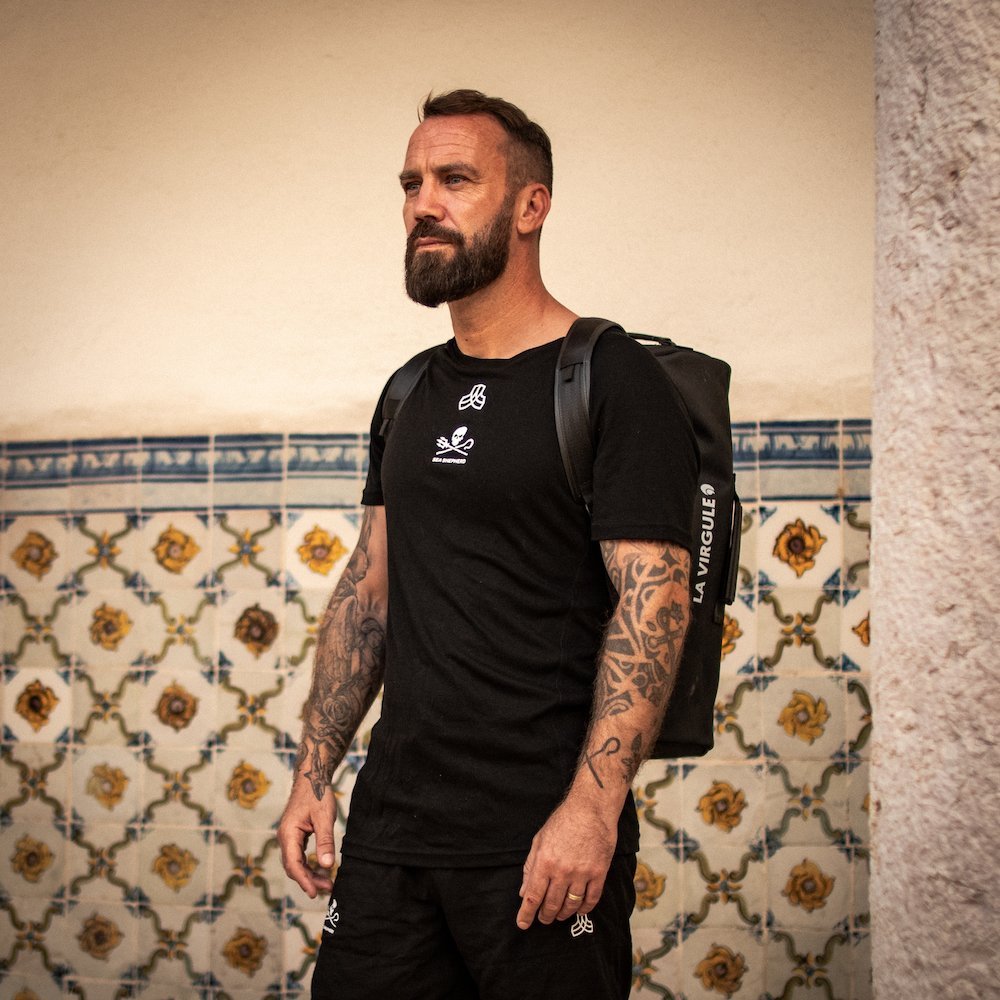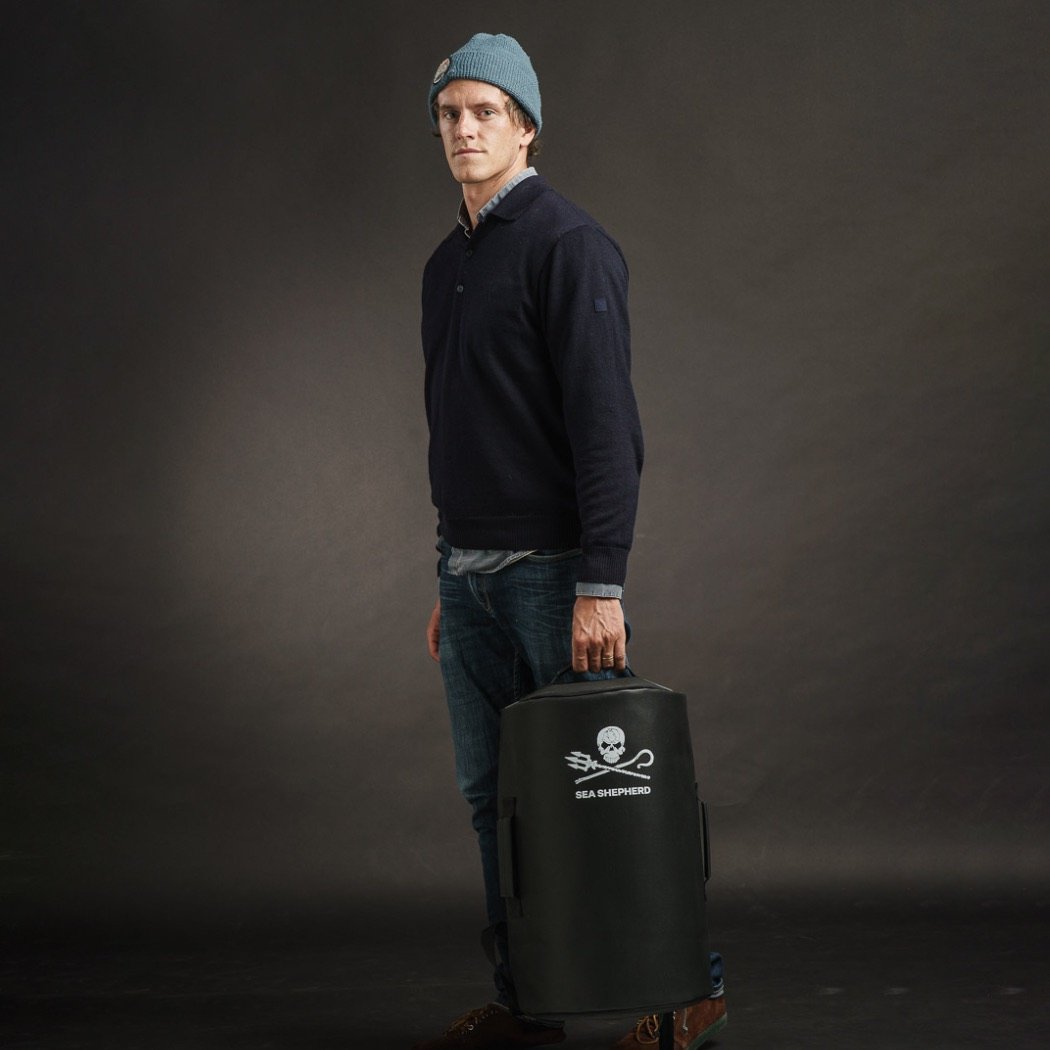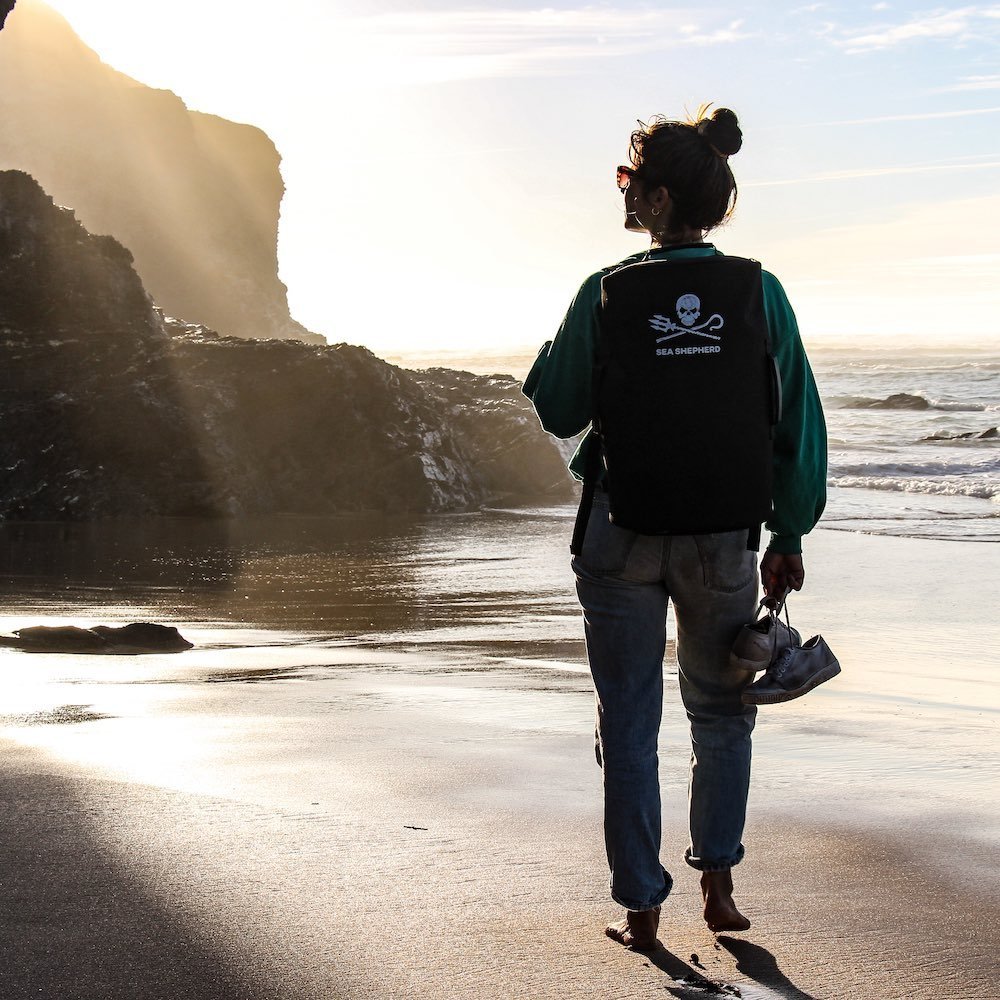 Our commitments

100% of the products are upcycled and made in France and Portugal.

Guarantee

The products are guaranteed for 2 years and repaired for life.

Deliveries

In 2-3 business days at your location (4-6 days for the EU)

Exchanges and possible returns

Free re-shipping
fantastique
un rêve de sac. super traité et presque parfait
1 Virgule - Sea Shepherd dans l'Ocean Indien
J'ai pris possession de mon Sac en France il y a seulement 1 semaine en raison d'absence de livraison dans l'Océan Indien et je l'aime déjà. Robuste, stylé et sobre , il sera le parfait compagnon pour garder des affaires au sec sur le bateau ou à terre les jours des sorties plongées ou en mer.
Très beau sac Sea Shepard
Mère et fils (19 ans), on aime beaucoup ce sac, solide, confortable, imperméable et lab=vable d'un coup d'éponge, avec des poignées bien pensées, des bretelles confortables pour le dos et une ouverture grand format ultra pratique pour accéder à ses affaires sans tout sortir. Sa contenance est parfaite pour un séjour d'une semaine. Seul bémol, il est un peu lourd, revers de la qualité des matériaux. Mais on le trouve hyper beau et son logo Sea Shepard a déclenché une conversation passionnante dans le train avec un inconnu sympathisant de la cause ;)
QUALITA' E SOSTENIBILITA'
Ottimo prodotto fatto con materiali di qualità e riciclati, inoltre sostieni Sea Shepherd!!! Molto grande e spazioso.
Magnifique sac et très pratique
Si il y avait une seule chose à lui reprocher ça serait le fait qu'il y a pas d'attache pour permettre stabilisés les choses qu'on met à l'intérieur car très souvent on ne le remplit pas complètement et ça arrive souvent que les choses bouge à l'intérieur.