Eco-responsible upcycled travel bag ♻️
The duffel bag Hors-bord is a large travel bag that will accompany you on all your excursions. With a main compartment of 35 liters, it allows you to take with you everything you need for a weekend or a few days stay.
Bags designed to last, that will allow you to tell great stories during your next weekend with friends or family.
Made in northern Portugal, these travel bags will follow you everywhere.
Two sizes / Two moods
Two sizes: 35 and 50L to suit your needs: 35L on the left, to fit in the cabin or under your train seat. 50L on the right to go away for a week.
These duffel bags are designed with a well-padded back and shoulder straps so you can take them everywhere on weekends or vacations.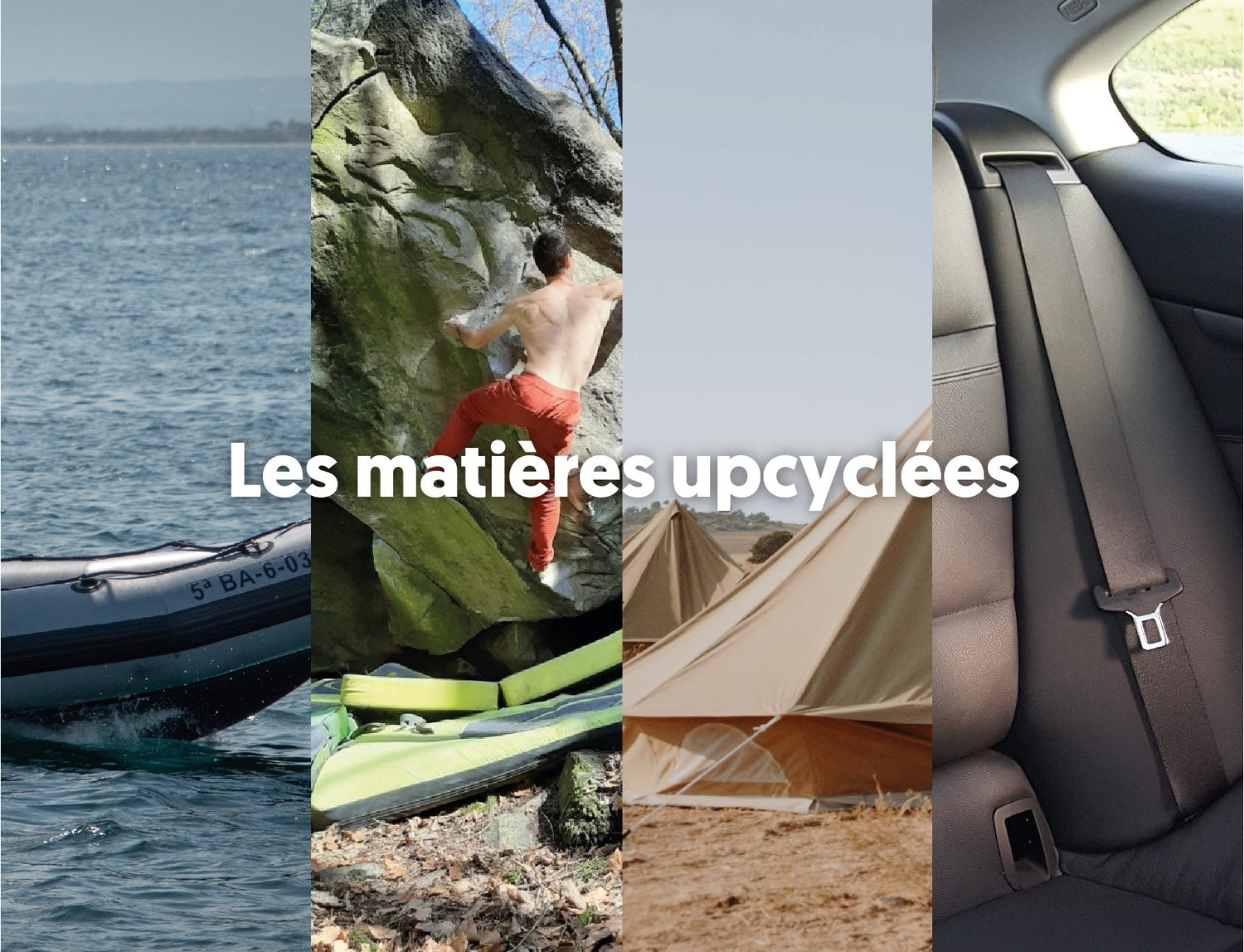 Upcycled from technical products
With this product you save semi-rigid boat canvas, an old tent, a piece of climbing crashpad, a car belt and kite lines.