Our mission:
To make the world of sports and outdoors circular
L'Aventure is launched by 4 sportsmen, adventurers, lovers of the great outdoors. How can we continue to enjoy nature without taking into account the impact of the equipment we use?
Why are our used tents burned? Why is a damaged kayak buried?

In 2019, we create La Virgule, a pause to rewrite the end of life of our products.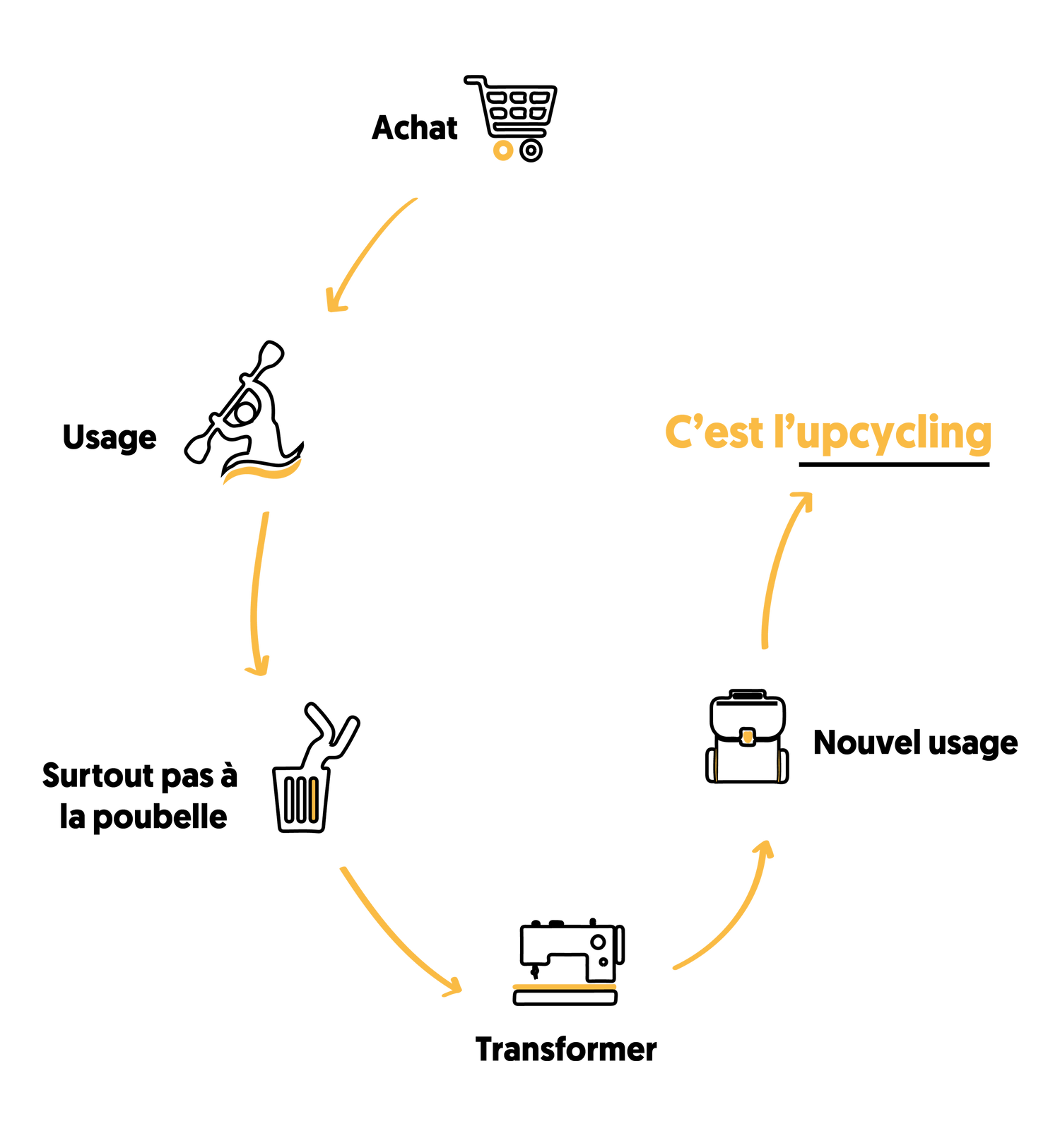 Upcycling, or how to save waste to produce better
When a company designs a product, the end of its life is almost never imagined. The world we live in is linear: raw materials are extracted, transformed, used and thrown away.
A wetsuit, a zodiac or an air mattress, all products that require a lot of resources to be manufactured. With La Virgule, we collect them to give them a second life.

Unlike recycling, upcycling requires very little energy: a pair of scissors, a washing machine and a lot of imagination are enough to transform an inflatable kayak into a backpack.
From "waste" to final product
We work with a lot of actors of the sport/outdoor world to give a second life to their materials. In this list, we see brands, but also industrialists. They all have one thing in common: reducing their waste to make their activity more virtuous.
Thanks to our brilliant designers, we create practical, durable, repairable and stylish products. All these products are prototyped in our offices at GARAGE in Lille, and tested all over France by our team and our ambassadors. When the level of the product is equivalent (often better) to traditional brands, these products are industrialized in our partner workshops.
An inclusive transformation
To go from a lifeboat to a canvas ready to be sewn, there are hours of cutting and cleaning. We are fortunate to work with work integration companies for these crucial steps to make upcycling industrializable. Their objective: to optimize the cutting and prepare the raw material. At this point, we are no longer talking about waste but about a technical material ready to be assembled.
Hand-sewn products, by experts
For a product to last for years, it needs expert hands and adapted machines. We work with several workshops in the north of Portugal and in the north of France that meet our requirements and ensure impeccable quality.
The stages of this beautiful Adventure
We are 4 sportsmen, adventurers, lovers of the great outdoors. But after the wilderness, we are exploring a new unknown territory, that of the end of life of our sports and technical products.
Why are our used tents burned? Why does a damaged kayak get buried?

In 2019, we create The Comma, a pause to rewrite the end of life of our products.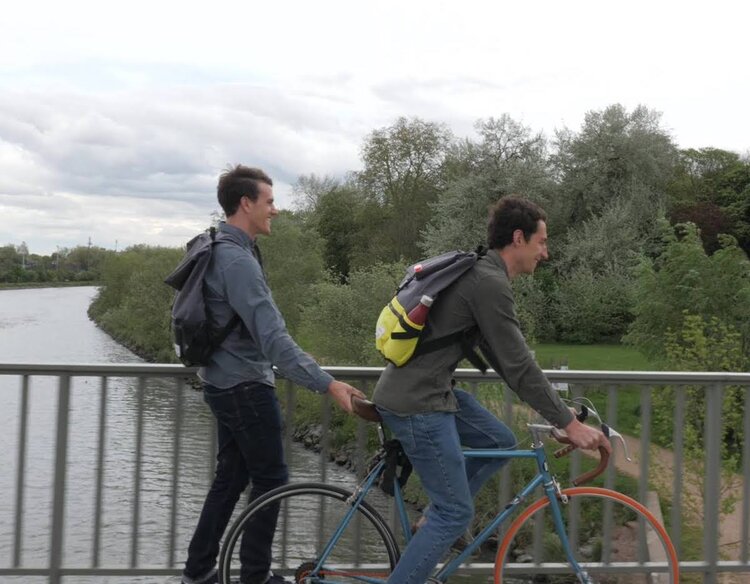 JULY 2019 - Launch of the crowdfunding campaign
The partnership with Itiwit (Decathlon) makes it possible to launch the first production of O2 bags, upcycled from inflatable kayaks and yoga mats and produced in Calais in an ESAT.
More than €15,000 pre-order: the bet is won, the adventure can begin!

DECEMBER 2019 - Release of the Outboard
A rise in power and technicality with this upcycled duffel bag made from semi-rigid boat canvas. The beginning of a collaboration with a Portuguese workshop expert in luggage.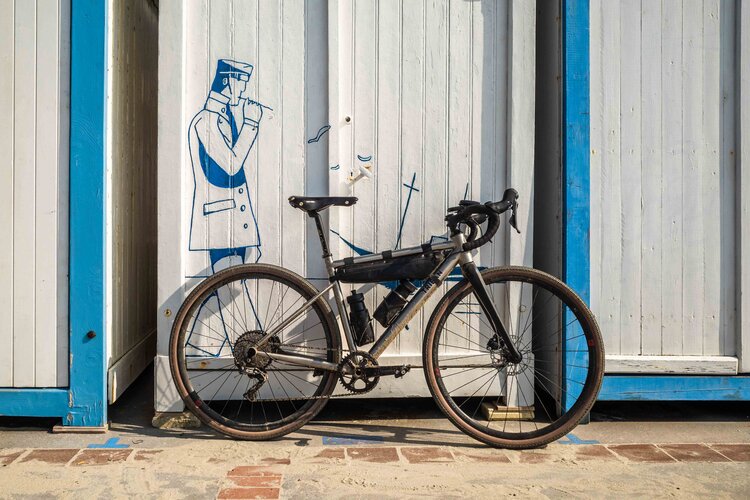 MARCH 2020 - First collaboration with Triban
Launch of the La Virgule X Triban frame bag. A tailor-made product, upcycled and manufactured in Roubaix in a professional integration company.
JUNE 2022 - Gravelots release
We are expanding our range to offer urban bags, which are also suitable for everyday needs. Produced in Portugal, in a family workshop with a great know-how: our bags gain even more quality and resistance.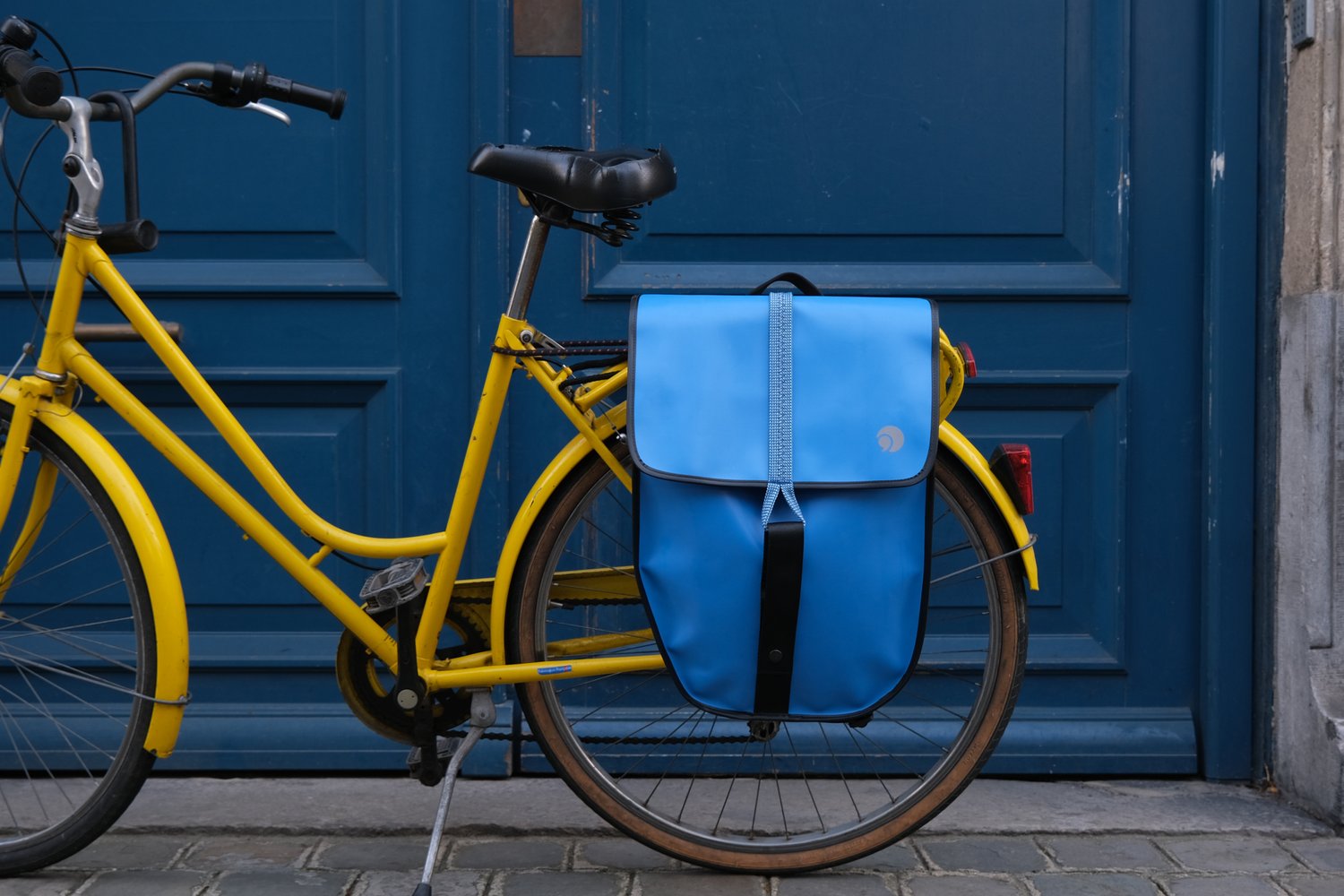 OCTOBER 2022 - Release of the Sterne
To complete the urban range, we are launching an upcycled bike bag made from semi-rigid boat canvas.
NOVEMBER 2022 - Collaboration with Sea Shepherd
Co-branded and upcycled, the Hord-Bord has been given the Sea Shepherd colors to help preserve the oceans. 20% of sales are donated to the NGO's campaigns.
DECEMBER 2022 - The first upcycled ski touring bag in the world, in collaboration with ZAG
The Uback Touring 30+7L in collaboration with bag is out. In the works for over a year, this is the most technical bag we've developed, upcycled from survival canoes, kite wings, climbing ropes. A bag full of meaning that makes the practice of mountain sports more respectful of these places.
Choosing a selection results in a full page refresh.
Opens in a new window.